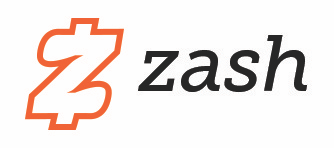 Zash is in the business of digitizing the Retail industry with a focus on the Hospitality segment. It's a platform, which allows merchants and customers to seamlessly interact and transact, both offline and online (aka Omnichannel). The platform has been built on the basis of two major growing industry trends:
1. The shift from legacy Point of Sales (POS) systems to cloud based Tablet solutions
2. The demand for various PreOrdering services by consumers, such as delivery, PreOrder, Reservations and @Table.
Zash service consists of 3 different products:
1. Web interphase where merchants can register an account and then have access to a full merchant dashboard.
2. iPad App called Zash POS (for Merchants) which allows them to operate their business end to end.
3. iOS and Android Apps (for consumers) that allows them to save time by doing table reservations, PreOrdering of drinks and food as well as using lots of Loyalty elements.
The Zash POS can function irrespectively if a customer has the Zash Order app or not. The POS industry is well established and all retailers in developed markets, have some form of POS system. However most current POS systems are built on legacy IT systems, not being cloud based and requires high hardware investments, legacy POS systems also does not integrate with customer services such as PreOrders, table bookings etc. It is this specific interconnected service that sets Zash part from the rest of the competition in its current form. With Zash merchants have everything they need, under one umbrella, to a much lower cost than the current fragmented offering in the market.
Get in Touch with us on hello@getzash.com